about us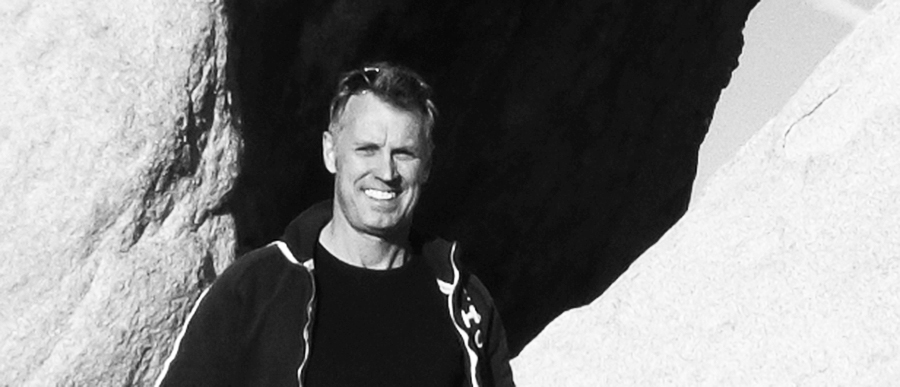 David Mast Design is a full service Interior Design firm offering a wide range of
services. Whether it is a small bathroom remodel to an entire house rebuild DMD
can help you along the way.


David Mast/Partner/Founder Principal Designer

David Mast truly exudes his passion for aesthetics and living. Gifted in the
ability to understand his Clients' needs and desires he is able to create a
masterpiece of visual living. David grew up on the plains of Canada with a
deep sense of appreciation for nature, movement, color and light.

He understands the changing seasons with all their beauty and is able to
incorporate that understanding into his work. David graduated with a Bachelor
of Arts in European History from Calvin College (Grand Rapids, MI), and has
been living in San Francisco since 1992. Although he started off in the financial
services industry, prior to following his design passion, this experience greatly
assisted him in understanding the financial complexities of project budgeting.

While working as a financial planner, he attended UC Berkeley Design School
where he realized his true talent for Interior and Landscape Design. Not only do
clients continue to be astonished at the beauty of the work David produces,
but also by the excitement and joy they experience in working with him. David
is praised for his ability to assess a vast variety of spaces, residential or
commercial, old or new, and transform them into spaces where their potential
for beauty and comfort is maximized. David is able to navigate between
traditional and contemporary styles and finds it exhilarating to explore the
range of possibilities that lie within each. David has designed custom homes
and commercial spaces throughout California, the East Coast and Canada.
testimonials
"The most fantastic of homes truly come together when David Mast has been there.
David and his team leaves an imprint…but not at the sacrifice of the individuality
of the owner. Everything feels clean, fresh, current, upbeat yet calm in a David
Mastdesigned space. David understands it takes a team to fulfill the dream of a
client. David pulls out the best from every one around him because of his respect
for them and vice versa. The end result is a home built with quality, personality
and comfort."
Carole Murray — Owner, Murray Window & Door, Inc.

"David Mast has tremendous vision and his team is able to implement that vision
in a highly efficient and creative fashion. What makes David unique is his ability
to unearth people's tastes within themselves that would otherwise remain hidden
and unrealized. The end product is both satisfying to the client, and aesthetically
pleasing to all."
The Michaels — Hillsborough/Remodel

"Almost a year ago, my partner and I decided to add a garage to our Victorian home.
After breaking ground we expanded the project to renovate the interior of our home.
We realized quickly that although we had plans available that the city required, we
were lacking the vision necessary to complete the project. We knew at the end of the
project we didn't want a generic remodel that we would see in 100's of other homes,
we wanted a design that was unique and it was important that it fit our lifestyle.
We connected with david mast design and lucky for us it was an extremely smart move.
David Mast created a unique and contemporary design that esthetically incorporated
the addition of the garage to our existing home. His plan for the renovation of a
new master suite and master bath took into account our need to maximize space and
light with an eye toward usability and functionality. The design is sleek, hip and
definitely not something we'll see in other remodels. I would highly recommend the
services of David Mast Design to anyone in need of a talented and unique designer."
Pass Residence — San Francisco Addition/Remodel

"De Mattei Construction has a long and productive association with David Mast Design,
working on numerous projects utilizing their skills to assist our clients with interiors,
landscaping and lighting over many different design styles. I have found David and his
team's versatility and responsiveness to be of great value to me as a builder. Our clients
have found David to be creative and compassionate.
In my dealings with the staff at david mast design, they are all high achievers that do
not impose their will on their clients. David has set up a strong collaborative process
with the project team in order to obtain stunning results. I am pleased to write this note
on behalf of David Mast Design."
William Rose — Director Business Development, De Mattei Construction

"I have worked with David Mast Design on various projects since 2002. David and
his team completed a major redesign of my town house in San Francisco. I find David
to be a gifted designer, easy to work with and trustworthy. I highly recommend David
and his team of gifted designers."
John R. Ballenger MD — San Francisco/Remodel

"Designer, not Dictator.
David is not one of those stereotypical interior 'Dictator' designers you may
have heard about or have seen in the movies. David is sensitive to his clients
as individuals, he addresses their needs and will work to incorporate their special
interests and cherished items into the overall design.
We worked with David on a major remodel that encompassed our entire house plus
landscaping. His design ideas were integrated into every phase of the project
from exterior elevations, window and door placements, interior rooms and walls,
lighting, kitchen and bath design, and interior and exterior colors, finishes
and trim details. Because of David's design ideas, the interior and exterior
flow seamlessly together. The end result is an uncluttered modern house that
is warm and friendly.
Because of the scope of our project, an architect was required. David and our
architect worked very well together along with other sub contractors and suppliers.
Once the remodeling was done and it came time for furnishings, David came up with
a great array of furniture, floor coverings and window treatments for us to consider.
He has a tremendous store of resources.
We are very happy with the results, but a few are really special to us. One is the
library that includes lighting and display shelves to allow the display and easy
repositioning of our paintings. Another is the raised garden beds that are part of
the landscape design. Also, the flow between the interior and exterior makes our
home seem much larger and gives us a feeling that we are not restricted by walls."
The Omans — San Jose/Remodel

"We absolutely love David and his team. We've used these amazing designers twice,
once during an extensive remodel project on our home and once for staging.
Both times they did a stellar job.
David has a wonderful sense of design and color (he recommended a contemporary
palette that we used and were thrilled with!), true attention to detail, and
fresh, sophisticated, modern approach. He kept us involved throughout the
process; he listened to our input and suggestions, and discussed all ideas
prior to finalizing them.
Personally, the team is wonderful to work with. They displayed a high degree
of integrity, generosity, commitment, and reliability. Our meetings were always
highly productive and enjoyable — we found the team to be upbeat, respectful,
and extremely pleasant to be around. Knowing that we had a budget, the team
was cost conscious. Compared to other designers, they were very cost efficient.
In regards to the staging, David and his team made our home look absolutely
stunning. All the items that were brought in, from the gorgeous, high quality
furniture to the accessories including flowers throughout the house and in the
yard, were expertly placed to showcase our home's best features. Our real estate
agent was thrilled with the work David did. So was the buyer of our home who
walked in before the house officially went on the market. He was so impressed
with the house…that he made a preemptive offer.
We have nothing but praise for David and his team and would recommend them
for interior design and home staging without reservation."
Jay and Alison – San Francisco/Remodel and Staging for Sale of Property